Flexform Around The World :
SYDNEY, MOSMAN HOUSE
re-post by Studio216 published August 2023
Original post by Flexform. Credits: Fanuli, Ursino Architects, Photography : Simon Whitbread
Sited in Sydney's Lower North Shore, the Mosman House features skylights, double-height ceilings and structural openings that flood this dramatic, mondern home with light.
The soft curves of the roofline lend the dwelling a sculptural silhouette.
The underlying theme of the interior design was to create a harmonious ambiance throughout the home allowing the indoors and outdoors to dialog seamlessly and effortlessly.
Flexform's FLY dining table surrounded by the ORTIGIA chair that offers a modern twist on classic-style of seating, with armchairs crafted from solid wood using traditional cabinet making techniques.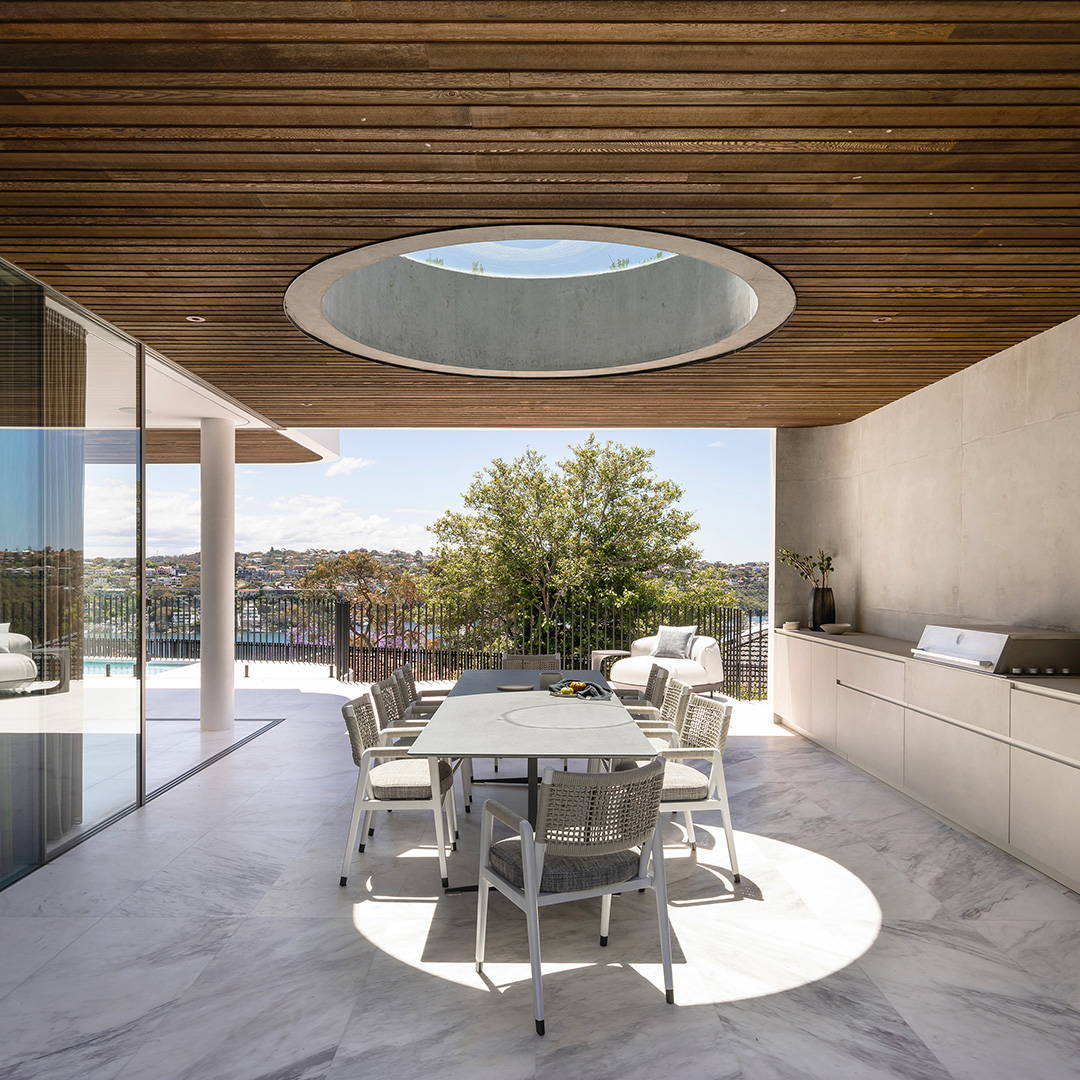 Outdoor Furnitures blends indoor comfort with versatility, delivering stylish, cozy and durable pieces.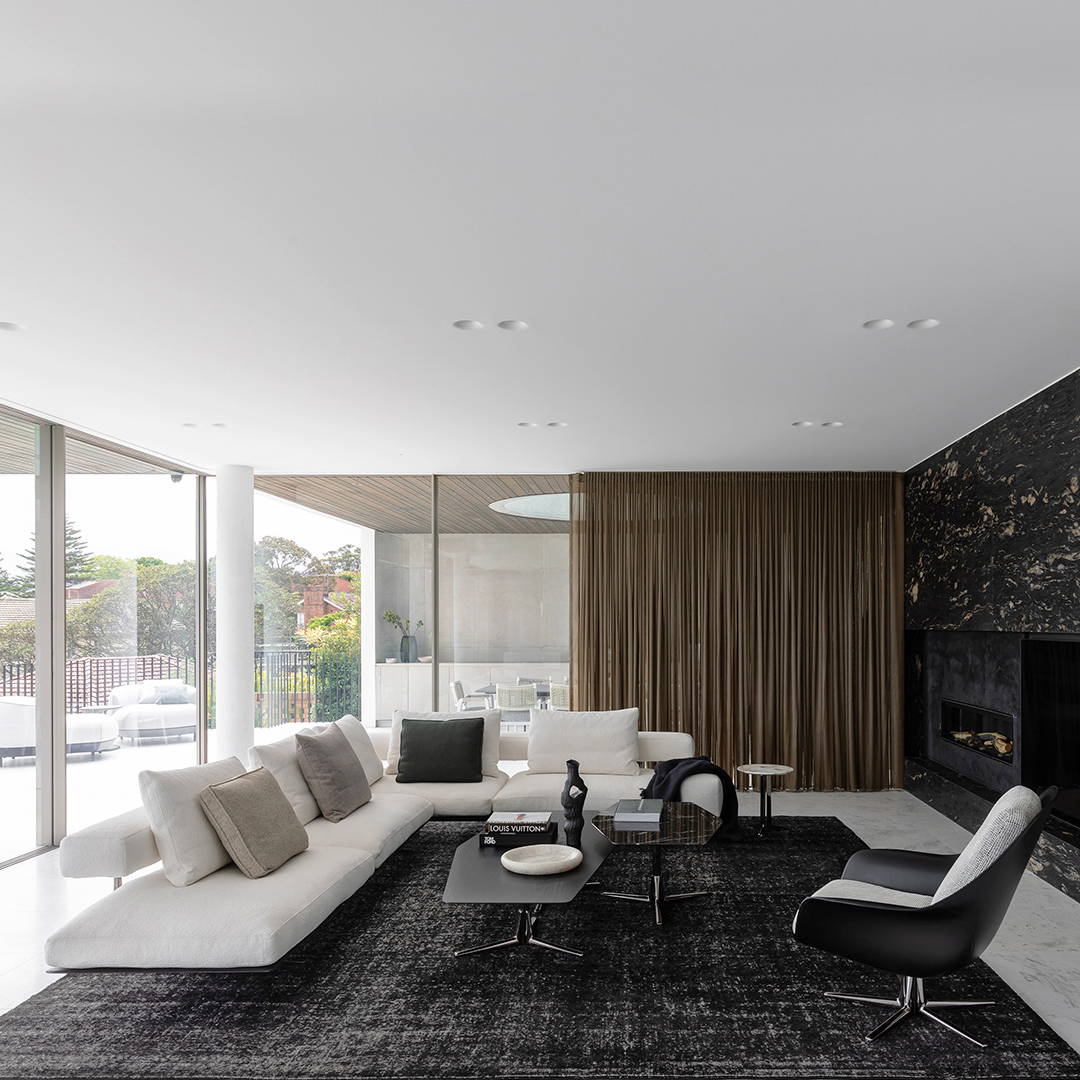 Flexform furniture features the WING sofa, SVEVA armchair and coffee table